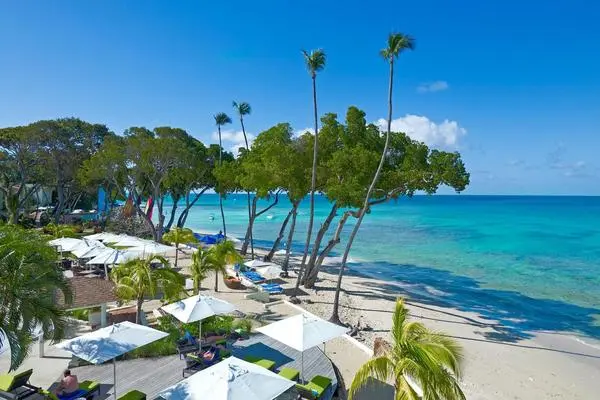 Hôtel Tamarind
Vols + Hôtel + All Inclusive
01 70 96 02 81
Horaires: 7j/7 Lun au Ven : 8h-minuit Sam : 9-23h / Dim : 10-23h 0,60€ttc/min
Ce prix TTC comprend
Ce prix TTC ne comprend pas

Vols aller retour opérés par les compagnies (informations données à titre indicatif sous réserve de modification) hors franchise bagages
Logement à l'hôtel Tamarind en chambre double standard pour le nombre de nuits indiqué dans le calendrier
La formule All Inclusive
Les taxes d'aéroport et de solidarité
Ce prix TTC ne comprend pas

Les frais de dossier
Les assurances facultatives
Les autres repas et les boissons
Les activités et excursions payantes
Les dépenses d'ordre personnel
Les transferts entre aéroport et hôtel
Les éventuels frais de bagage facturés par la compagnie aérienne (pour connaître le montant de ces frais, veuillez vous rapprocher de la compagnie)
Les bagages cabines pour certaines compagnies
Flexi : Plus de choix sur vos dates de voyage !
Pour les dates Flexi, Les prix et pensions sont susceptibles d'évoluer en étape 2 de votre commande en fonction des disponibilités.
Voir conditions
L'hôtel
Situated on the western coast of Barbados, the Tamarind resort features an idyllic location resting on a 750ft crescent of white sandy beach. The Tamarind combines contemporary and modern interior design with serene outdoor spaces to create an experience that is as much family-friendly as it is an exclusive adult getaway. This all-inclusive resort has recently reopened after receiving a complete renovation of its rooms and facilities and features over 100 well-appointed guestrooms and suites spread across several hacienda-style buildings located on the pristine beach. There are a range of activities and facilities that await you while staying at the Tamarind with its selection of outdoor swimming pools to enjoy or why not try out, the newly built intimate spa and relaxation pool or keep fit in the state-of-the-art gymnasium. Younger guests need not be bored while staying at the Tamarind with a state-of-the-art children's club (4-12 yrs.) run by trained staff offering a wide range of daily activities from 9am until 5 30pm. There is also the Club Tamarind for older kids that offer contemporary loungers with games consoles and video games to play on. Outdoor activities include the hotel's aqua school, which offers complimentary use of a range of non-motorised water sport equipment and lessons including kayaking, snorkelling, wind surfing and sailing. Outside the resort there is even more to do and see with, attractions including the Barbados Museum, underwater reef tours at Atlantis Submarine and plenty of shopping to be found on Broad Street. You can find even more water sports at the nearby beaches and the resort is also well located close to 2 major golf courses for those who enjoy the sport. You can also find tennis courts located at the Tamarind's partner property Crystal Cove, and the reception and concierge desk can help you with services such as currency exchange and vehicle rental, as well as, provide information on the several excursions run in the area. **FAMILY FUN PROGRAMME** - Beach Olympics, Beach Cricket and water games for families. - Swimming with turtles. - A movie night under the stars or roasting marshmallows. - A moonlit dinner and slumber party. - The resorts' mini-chef competition. - Kadooment, Barbados' famous carnival, will be organised in resort regardless of the time of year (include stilt walkers, carnival costumes, dance performances, calypso music and local Barbadian delicacies and street-foods such as sno-cones and succulent fish cakes). - Bespoke Coast-to-Coast island tour invites guests to take in the sights and scenery of Barbados. ##Location The Tamarind by Elegant Hotels occupies a beachfront location next to the palm fringed stunning beach in the resort. Why not grab a lounger and chill out in the sunshine or take a dip in the clear warm waters during your stay at the Tamarind Cove Hotel. St James beach offers a range of water sports activities including water skiing, jet skiing and sailing. You could always check out the free water sports on offer at the hotel too what more could you ask for on a holiday to St James For those of you who are in to golf, why not visit the 18-hole golf course in the resort on your holidays. St James is just 20-minutes from Bridgetown the island's capital of Barbados should you want to check out the shops or you could head to the famous St Lawrence Gap for a late night of dancing at one of the street parties. Other fun things to do on your St James holidays includes horse riding, cricket, paragliding if you're feeling adventurous or why not explore the underwater caves and do a spot of diving there is just so much to choose from on a holiday at the Tamarind Cove Hotel in St James. ##Accomodation This luxurious resort features a variety of standard single rooms, as well as, several different suites to accommodate almost any guest. The 104 redesigned guestrooms all offer great views of the sea and coast or the pool and gardens and come fully equipped with all the necessary amenities including non-smoking rooms, en-suite bathroom with bath/shower and W/C, private balcony or patio to enjoy the views, mini-fridge (not stocked), telephone, flat screen TV with cable service, air conditioning, iPod docking station, radio, hairdryer and an in room safe/deposit box. The standard guestrooms can accommodate up to 2 adults with the king size bed or 2 twin beds in the deluxe rooms and a sofa chair/bed in the living area suitable for 1 child. Junior suites feature even more space than the standard rooms with oversized living areas and can accommodate up to 3 adults or 2 adults and 2 children. Each suite comes with either a king size or twin beds and a sofa bed in the living area. One bedroom suites offer more luxury with a separate bedroom and living area with comfortable accommodation for up to 4 adults or 2 adults and 3 children. ##Eating and Drinking The Sugar Cane Room is where you can enjoy a full breakfast in an open-air setting. The 246 Bar & Restaurant is the main dining venue however, offering fresh dishes and themed evenings. The 246 Bar & Restaurant serves meals throughout the day in a casual setting, and there are several bars where you can enjoy a few drinks including the Rilaks Bar where you'll find traditional Rattan furniture and parasols peppering the deck. **ALL-INCLUSIVE** MEALS Buffet breakfast, Sugar Cane Room 07 00 09 30 Lunch and all day dining, 246 Bar & Restaurant *or* Rilaks Deck 11 30 18 30 Buffet dinner, Reflections 18 30 21 30 DRINKS Guests can enjoy locally produced drinks from a number of hotel bars throughout the day including the casual Rilaks Bar, and the 246 Bar which serves drinks from 10 00 until 00 00. SPORTS AND LEISURE There are non-motorised water sports on offer as well as three outdoor pools. KIDS CLUB The Flying Fish Kid's Club caters to children aged from 3 12 years old. ##Swimming Pools There is a selection of pool facilities at the hotel with 3 fresh water outdoor swimming pools including a separate pool for children and one featuring a whirlpool. All located in the lush gardens of the property with plenty of free loungers and sunbeds to be found on the terrace next to the pool.
Santé et Sécurite
Avant votre départ, veuillez consulter le site du ministère des Affaires étrangères pour connaître les risques sanitaires éventuels qui peuvent concerner votre destination : www.diplomatie.gouv.fr
Attention
* Mesures de sécurité aérienne sur les bagages: mesures de restriction sur les liquides contenus dans les bagages.
* Dans le cas des vols charter, les horaires de ceux-ci sont déterminés dans les 48 heures précédant le départ. Les vols peuvent s'effectuer de jour comme de nuit, le premier et le dernier jour du voyage étant consacré au transport. L'organisateur n'ayant pas la maîtrise du choix des horaires, il ne saurait être tenu pour responsable en cas de départ tardif et/ou de retour matinal le dernier jour. En particulier, le départ pouvant avoir lieu tard en soirée, la date effective de départ peut être celle du lendemain. Les horaires vous seront communiqués par mail ou par fax, sur votre convocation aéroport dans les 48 heures précédant le départ. Chaque passager est tenu de reconfirmer son vol retour au plus tard 72 heures avant son retour au numéro de téléphone se trouvant sur son billet ou sur sa convocation ou auprés de notre représentant local. Les horaires de retour définitifs vous seront communiqués par notre représentant local dans les 48 heures précédant le retour.
* Les compagnies aériennes utilisées ont toutes reçu les autorisations requises par les autorités compétentes de l'aviation civile.
* Les frais obligatoires de visa, de carte touristique et en général les frais d'entrée dans le pays de destination sont toujours à la charge du client en plus du prix du vol, du séjour ou du circuit déjà réglés.
* L'homologation et le classement touristique des modes d'hébergement correspondent à la réglementation ou aux usages du pays de destination.

INFORMATIONS AUX VOYAGEURS :

La situation climatique, politique, sanitaire, réglementaire de chaque pays du monde pouvant changer subitement et sans préavis nous vous invitons à consulter avant votre départ les sites Internet suivants afin de prendre connaissance des éventuelles restrictions, obligations ou tout simplement des informations relatives à votre destination.

Ministère de la Santé, Institut de veille sanitaire, Méteo France Voyage, Ministère des Affaires Etrangères, Documents légaux pour la sortie du territoire.

Toutefois il est rappelé qu'aucune région du monde ni aucun pays ne peuvent être considérés comme étant à l'abri du risque terroriste.